Thomas Jefferson University Hospital
---
One of the country's leading hospitals is situated right in the middle of Center City Philadelphia. Apartments near Thomas Jefferson University Hospital put residents steps from the doors of a nationally recognized healthcare facility, as well as within reach of all the restaurants, retail, and nightlife opportunities available in the City of Brotherly Love.
Thomas Jefferson University Hospital is the flagship hospital of regional health organization Jefferson Health and has been providing quality care for those in the Philadelphia area since 1825. That lengthy record of service has made Jefferson a leader in healthcare; among its accolades, Thomas Jefferson University Hospital was named the nation's 17th best hospital in 2013 by U.S. News & World Report. With more than 200 different specialties across the organization, many of its programs are also award-winning, including its orthopedic program, which is rated seventh in the entire nation.
Apartments near Thomas Jefferson University Hospital like Chocolate Works allow residents to be right near that high-quality healthcare. Whether in the case of an emergency, for preventative care or for treatment, being in close proximity to one of the nation's most renowned health centers can offer significant peace of mind for those who want to ensure they're getting the best care possible. And medical staff and employees will be thrilled to live close to the hospital while being able to enjoy the luxury amenities at the historic Chocolate Works property.
That assurance is just one of the benefits of living in Chocolate Works' apartments near Thomas Jefferson University Hospital, as the property is also right in the middle of all the hustle and bustle of Center City, Philadelphia. The Chocolate Works' neighborhood, Old City, is one of the oldest sections of Center City and is home to hundreds of restaurants and shops and internationally recognized arts and cultural offerings. And, as the city is the birthplace of American freedom, history abounds. Old City's historic sites tell the storied history of Philadelphia, while all around them the city's present comes to life and its future is illuminated.
Connect with a leasing agent today at 215-273-9207 to learn more about the property or our Preferred Employers Program at The Chocolate Works.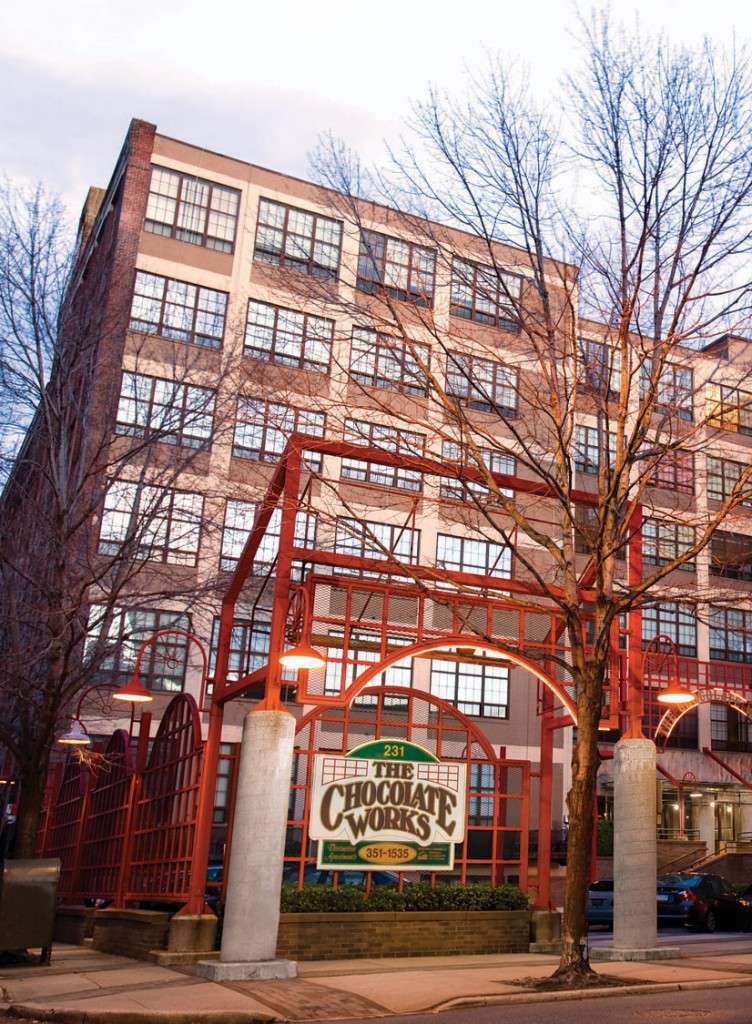 Contact The Chocolate Works in Old City
---
Contact The Chocolate Works to learn more about our apartments for rent in Old City! Call our leasing office at 215-258-4292 to schedule a personal virtual apartment tour or FaceTime tour.
Address:
231 N. Third Street
Philadelphia, PA 19106
Hours:
M-F: 10-6, SAT: 10-5, SUN: 12-5
or anytime by appointment