5 Reasons to Live in Old City Philadelphia
---
If you're looking to live in Old City, Philadelphia, you're likely already familiar with the area's historic roots (the Declaration of Independence was signed right here in the neighborhood!). While the historic sites alone offer plenty of reason to want to live in Old City, the area also provides residents lots of other exciting opportunities—as it embraces its rich history while also looking forward.
Here are a few of the best reasons to live in Old City, Philadelphia:
1. Shopping & Dining
Old City packed with some of the city's leading restaurants and shops. There are more than 80 dining options in the neighborhood, from fine dining to corner cheesesteak shops. Fashion boutiques and home décor stores can be found on just about every street, earning Old City the honor of being known as the city's "Most Stylish Neighborhood."
2. Arts & Culture
Market Street and the surrounding blocks are home to dozens of art galleries and shops. Old City comes to life every First Friday, when galleries open their doors to the public to celebrate all things art. Art festivals, such as Old City Fest—which attracts thousands to the neighborhood every fall—celebrate the neighborhood's significant contributions to the city's arts and culture scene.
3. Riverside Recreation
Those who live in Old City, Philadelphia have easy access to one of the city's premier recreation spots: the Delaware River. Just blocks from The Chocolate Works, the riverfront has undergone somewhat of a renaissance in recent years, with the opening of beer gardens, restaurants, and entertainment venues. It is also a great place to exercise and take in the beauty of the city.
4. Location, Location, Location
Present-day Old City once made up the entire city of Philadelphia. The city's center is now a few blocks west, making Old City a prime spot for those who want to be near the hustle and bustle of Center City but just far enough away to enjoy a little respite from city living.
5. Architecture
A stroll through Old City Philadelphia is an eye-opening experience. Cobblestone streets, Colonial-era buildings, and sites like the former home of Betsy Ross can all be found right in the neighborhood.
If you're looking for the perfect place to live in Old City, Philadelphia, contact us today to schedule a tour of The Chocolate Works!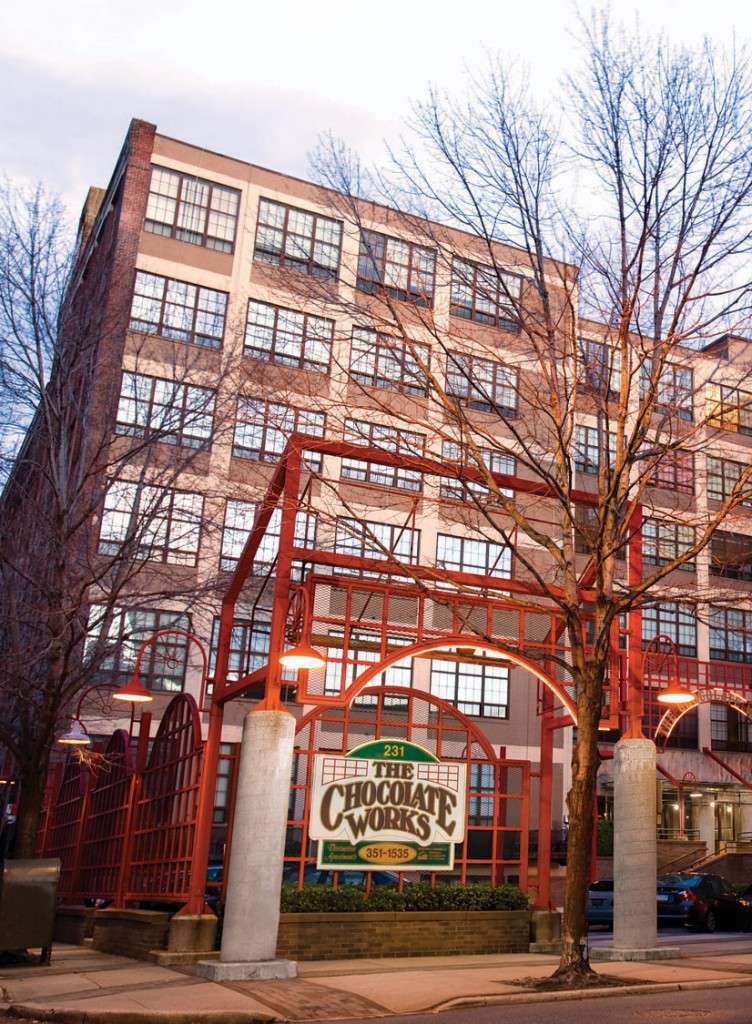 Learn More About Chocolate Works Apartments
---
Address:
231 N. Third Street
Philadelphia, PA 19106
Hours:
M-F: 10-6, SAT: 10-5, SUN: 12-5
or anytime by appointment